Start saving today
with
MACU savings accounts
At MACU, we're dedicated to the financial success of our members, and that's why we offer numerous savings account options for children ages 12 and under to retirement savings for seniors. Whether you're saving for college, a new home or retirement, we're here to help you on your path to success.
With a basic MACU savings account, you'll enjoy:
Direct deposit
No monthly service charges
Unlimited withdrawals and deposits
NCUA insurance protection (Your account is covered up to the maximum amount allowed by law, which is currently $250,000 for each depositor for all combined deposits.)
ESI insured for an additional $250,000
Click to Apply
This savings account is a fixed-rate, premium savings account for MACU members.
Unlimited deposits and up to three withdrawals or transfers per month
Dividends paid monthly
Direct deposit
No monthly service charges
NCUA insurance protection
ESI insurance protection
This special interest-bearing savings account is designed to help members save for the holiday season without dipping into a main savings account.
Dividends paid quarterly
Direct deposit
Automatic deposits on the schedule you define
NCUA insurance protection
ESI insurance protection
Any funds remaining after 11/1 will be automatically transferred into the pre-designated account
The Penny Panda Savings account is a special savings account designed for children 12 and under.
Minimum deposit of $50
Dividends paid monthly
Direct deposit
VIP access to special Penny Panda events and money-saving tips
24/7 access via Online Banking
MACU CDs are an excellent money management tool that helps you save money by earning a guaranteed fixed interest rate for a certain amount of money you set aside during a specific period of time. Click here to learn more.
Individual Retirement Account
With a MACU IRA, you can plan ahead and take control of your retirement with a savings plan tailored to you.
Minimum deposit of $100
Dividends paid monthly
NCUA insurance protection up to $250,000
ESI insurance protection for an additional $250,000
24/7 access via Online Banking
MACU Max Money Market accounts are a high-balance money market account that gives you a rate of interest similar to a CD but with the flexibility of a money market account.
Minimum balance of $25,000 in the account required
Active separate checking account required
Full liquidity
No hidden fees
Click here
to learn more about Money Market accounts.
Memorial Day Auto Loan Special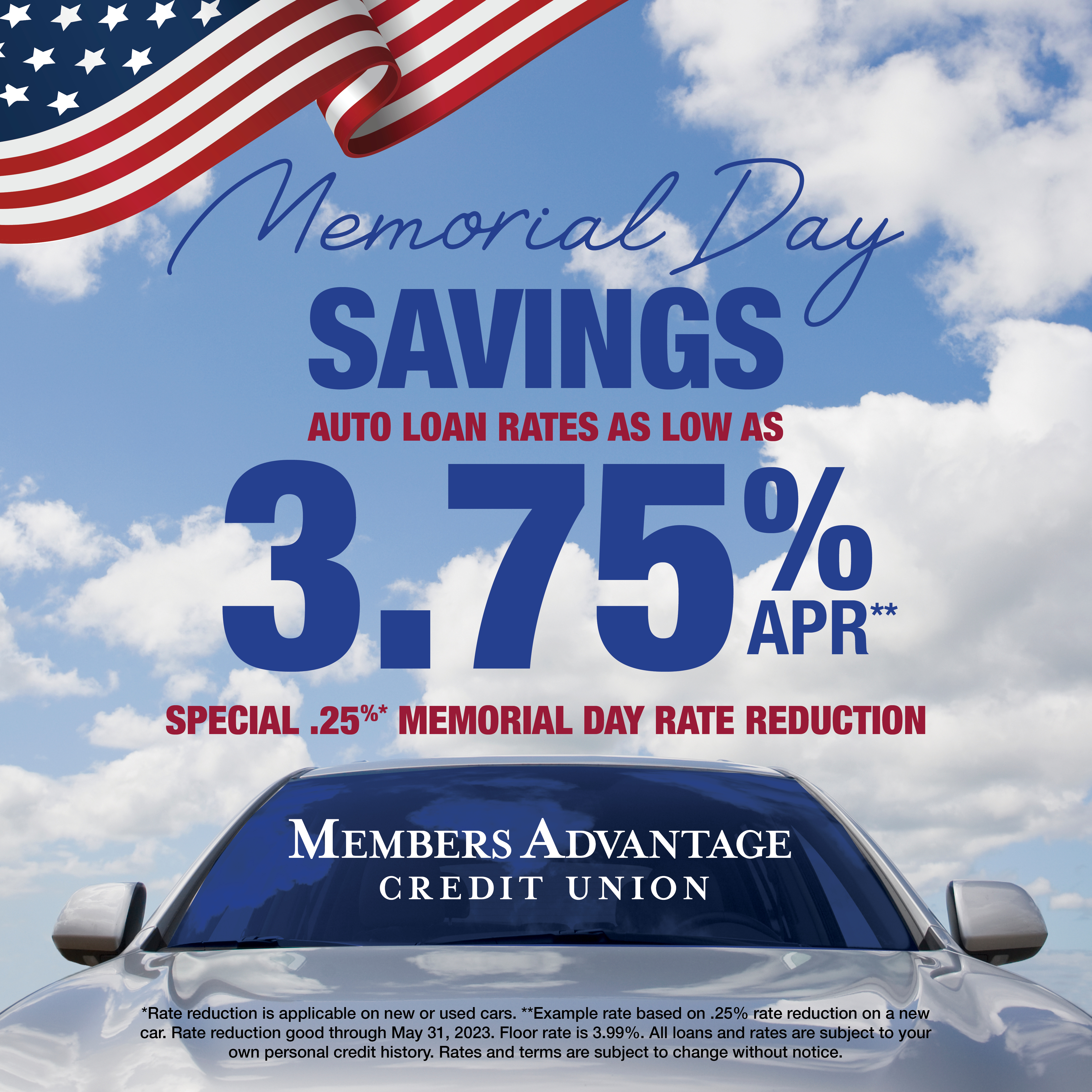 Celebrate Memorial Day with auto loan rates as low as 3.75% APR! 
Call us today to get started: (219) 874-6943
*Rate reduction is applicable on new or used cars. **Example rate based on .25% rate reduction on a new car. Rate reduction good through May 31, 2023. Floor rate is 3.99%. All loans and rates are subject to your own personal credit history. Rates and terms are subject to change without notice.
CD Special 2023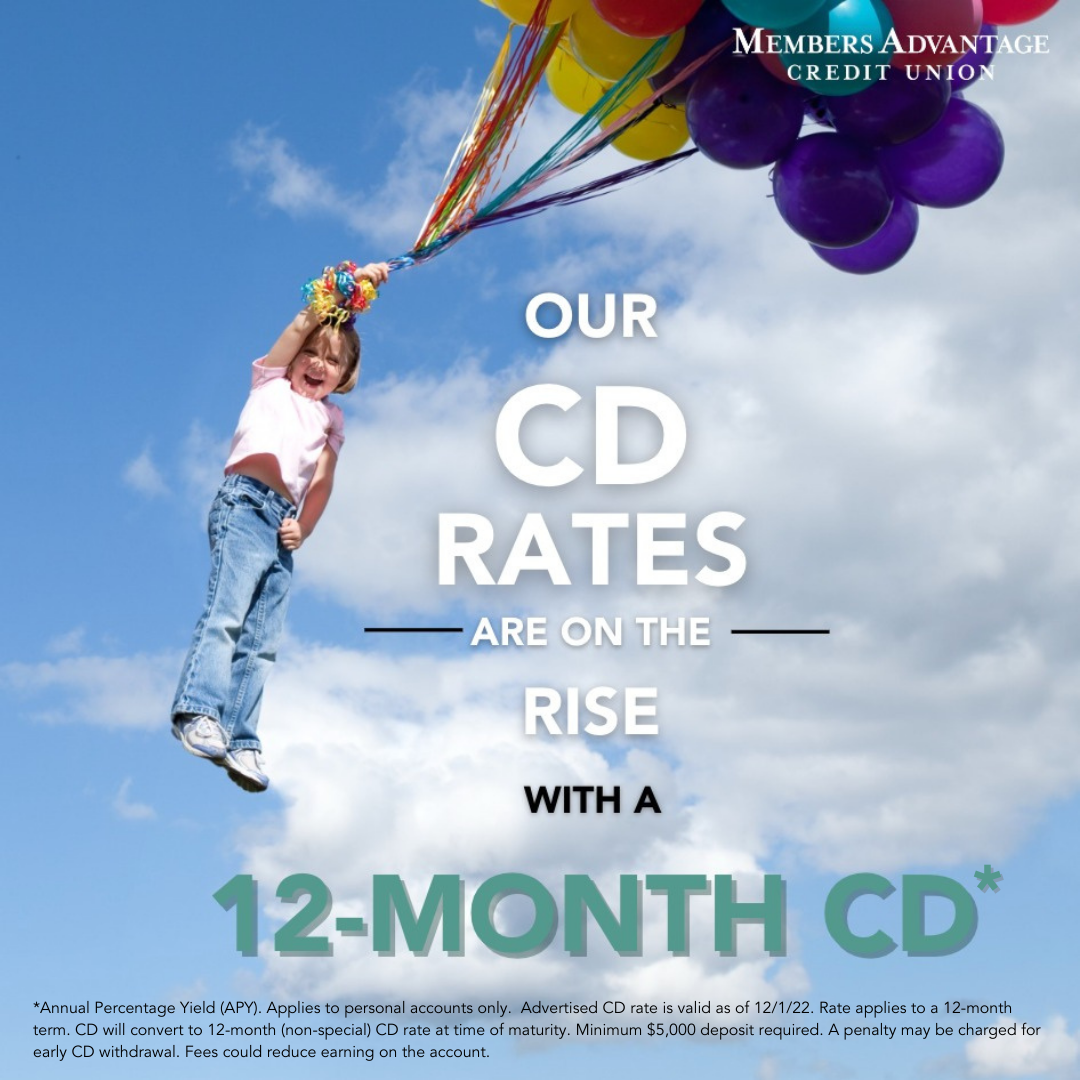 MACU's high-yield CD will plump up your piggy bank with a 3.562% APY! With a fixed term and rate of return, the MACU CD is a great way to save for short-term or long-term savings goals.
Call us today to get started: (219) 874-6943