Shop local inventory and get pre-approved with MACU
Introducing a new way to find your next new or pre-owned vehicle.

Shop today with ease and convenience on MACU's online auto buying website.
Over 4 million vehicles from local dealerships
Build out your dream car or search local inventory
Save time and money with pre-approval
Free CarFax®, vehicle comparisons, and more!
Refinance your existing auto loan with MACU
Refinance your auto loan with MACU, and you could pay even less each month.
Lower your rate
Lower your monthly car payments



*The current APR is described as a "beginning as low as" rate. All loans and rates are based subject to your own personal credit history. You may or may not receive the "beginning as low as" rate advertised because all loans and rates are subject to your own personal credit. Rates and terms are subject to change without notice.
Get an estimate for your new auto payment
Use this auto loan calculator to estimate monthly payments on your next new or used loan. Enter the vehicle purchase price, down payment, trade-in value (if applicable), interest rate and number of monthly payments to calculate your monthly car loan payments.

See below for an example of an estimate for the following rates as proxy descriptions to estimate your loan rate:


48 mo. | 60 mo. | 72 mo.

Excellent Credit History

4

.09% APR | 4.49% APR | 5.75% APR

Good Credit History

4.49% APR | 4.75% APR | 5.75% APR

Fair Credit History

9.49% APR | 9.75% APR | N/A

Click here to apply

Rev Up Your Auto Loan
Ready to hit the road? Let us help you rev up your plans with an unbeatable auto loan. Whether it's a new adventure or a relaxing getaway, our low-rate auto loans will get you there. Don't miss out—take the wheel of your dream car today!
Call or stop by any branch to learn more! 
https://www.macuonline.org/lending/auto-loan

Switch to Kasasa
Make the switch to financial freedom today! Experience the ease and rewards of our free Kasasa Checking account. Say goodbye to monthly fees and hello to a brighter financial future. Join us now and enjoy banking that works for you.
Call or stop by any branch to learn more! 
https://www.macuonline.org/products-services/checking
Member Appreciation Member Only Lunch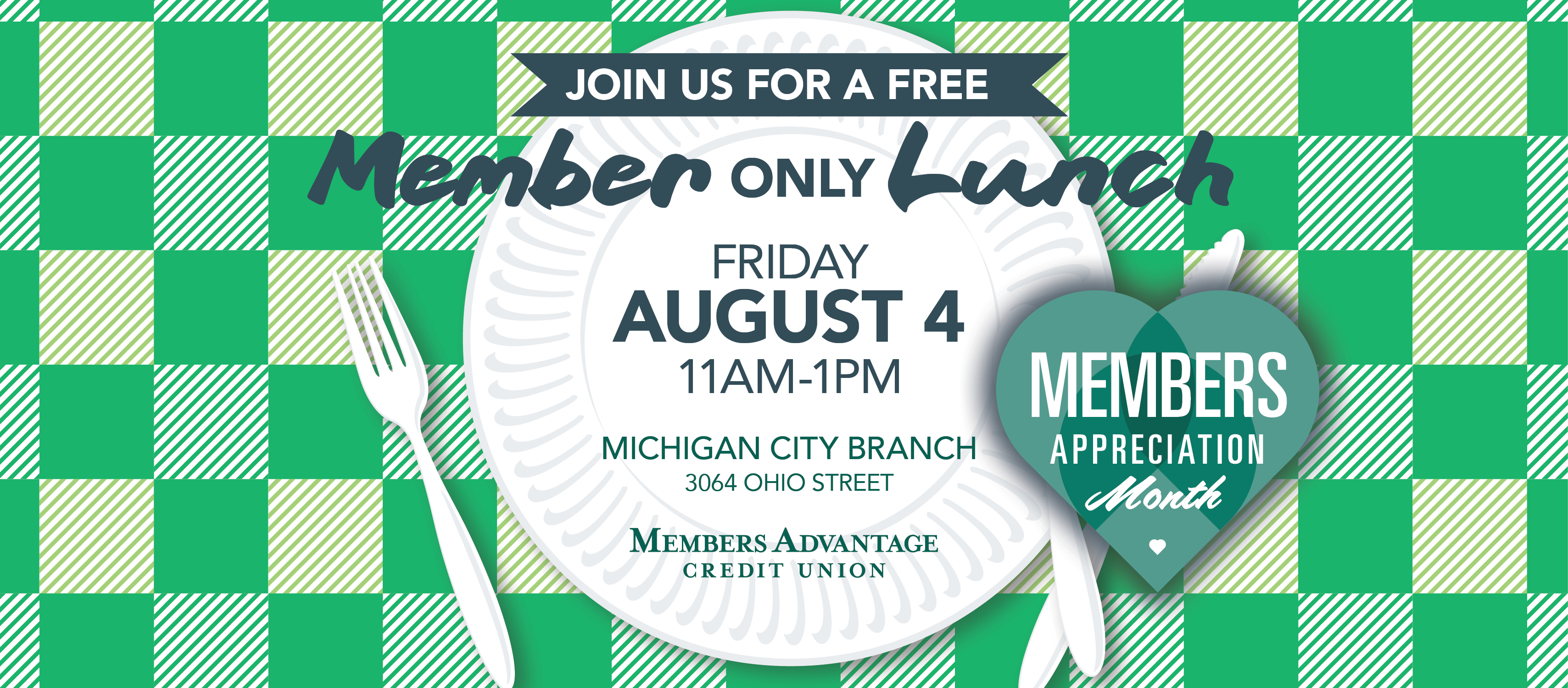 Calling all MACU members! Get ready to fire up the grill, turn up the fun, and indulge in mouthwatering food at our exclusive members-only cookout.
So mark your calendars for August 4th and bring your appetite, your good vibes, and your appetite for fun. This is your chance to connect with your fellow MACU members, forge new friendships, and create lasting memories.
Don't miss out on this exclusive event! Get ready to savor the flavors of summer and celebrate the incredible MACU community. See you there!