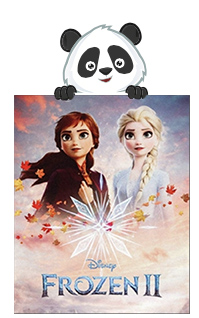 This year's movie is Frozen 2, the sequel to the Walt Disney Animation Studios film that warmed all of our hearts.
To help our little pandas celebrate a year of savings, Penny Panda members will not only get to enjoy the movie and complimentary popcorn and drinks, but they will also get to visit with Santa! This free event is open to the Penny Panda account holder and his or her parent. 
Saturday, Dec. 7  | Doors open at 8:15 am  | Movie begins at 9 am
AMC SHOWPLACE 14, 100 Meijer Drive, Michigan City
Please RSVP by December 3 at 219.874.6943, ext. 327 or at This email address is being protected from spambots. You need JavaScript enabled to view it.. 
If your child or grandchild doesn't have a Penny Panda savings account, stop by MACU and get one started to join the fun!
We'll see you there!